Sports & Fitness Programs
Spin Class at Martinez Physical Fitness Center
Martinez Physical Fitness Center's Spin Classes will resume EVERY WEDNESDAY at 12 p.m.! (starting on May 19) $4 per class, pay on the day of class, credit card transaction only. Open to all DOD ID Card Holders. Sports, Aquatics & Fitness is also looking for new group instructors!
Dec 1 12 pm - 12 pm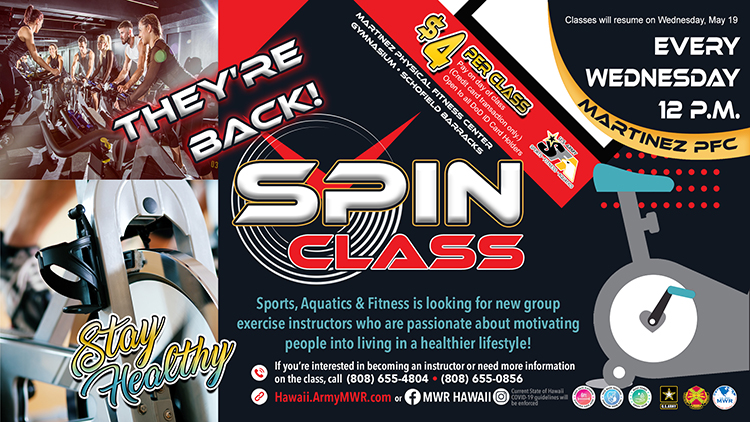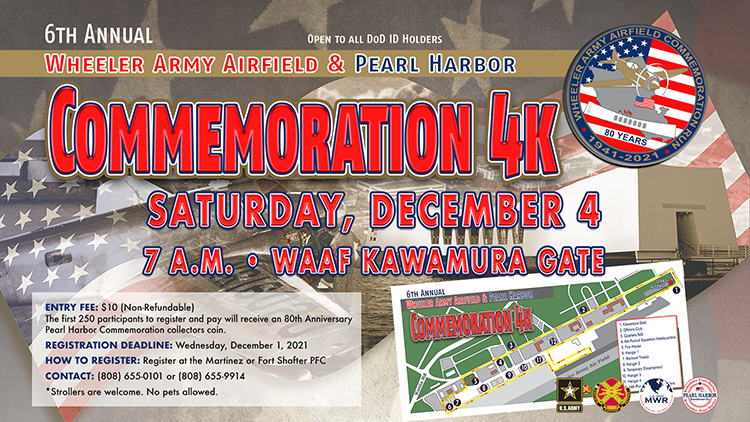 6th Wheeler Army Airfield & Pearl Harbor Commemoration 4K Run
Run/Walk down the history lane that WAAF holds in regards to the attack on Pearl Harbor 80 years ago. Enjoy visiting 12 short history lessons spread through the route.
Dec 4 7 am - 9 am