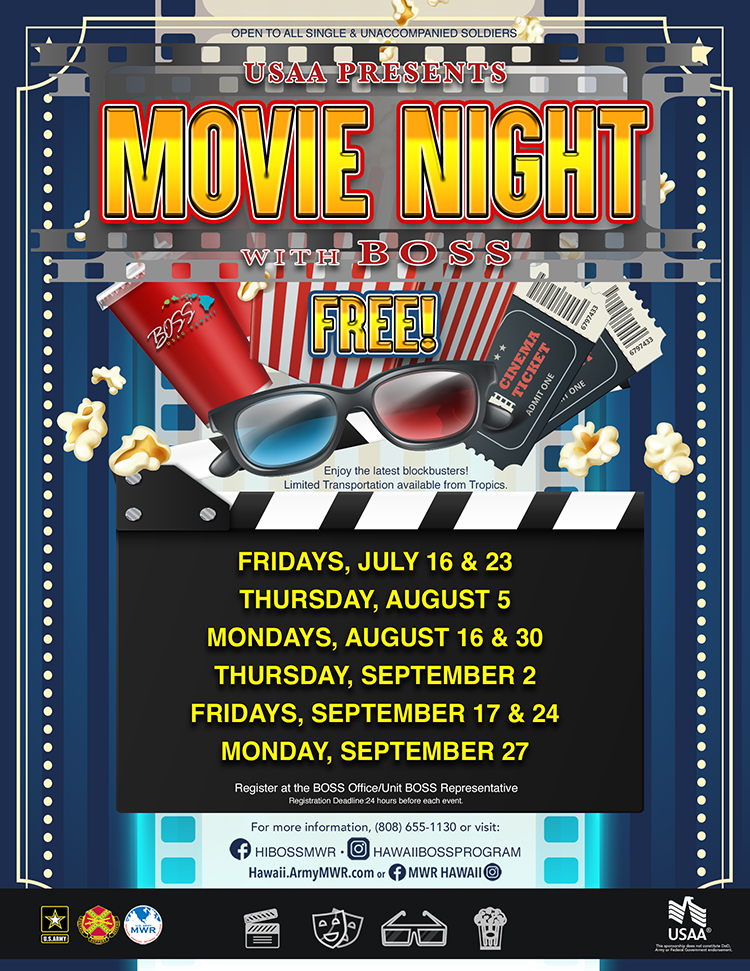 BOSS Movie Night
USAA presents Free Movie Night with BOSS! Check out their movie schedule and enjoy the latest blockbusters! Open to all single & unaccompanied soldiers.
Sep 24
Snorkeling Adventure with BOSS
Explore the beautiful Hawaiian water with BOSS.
Sep 26 9:30 am - 11:30 am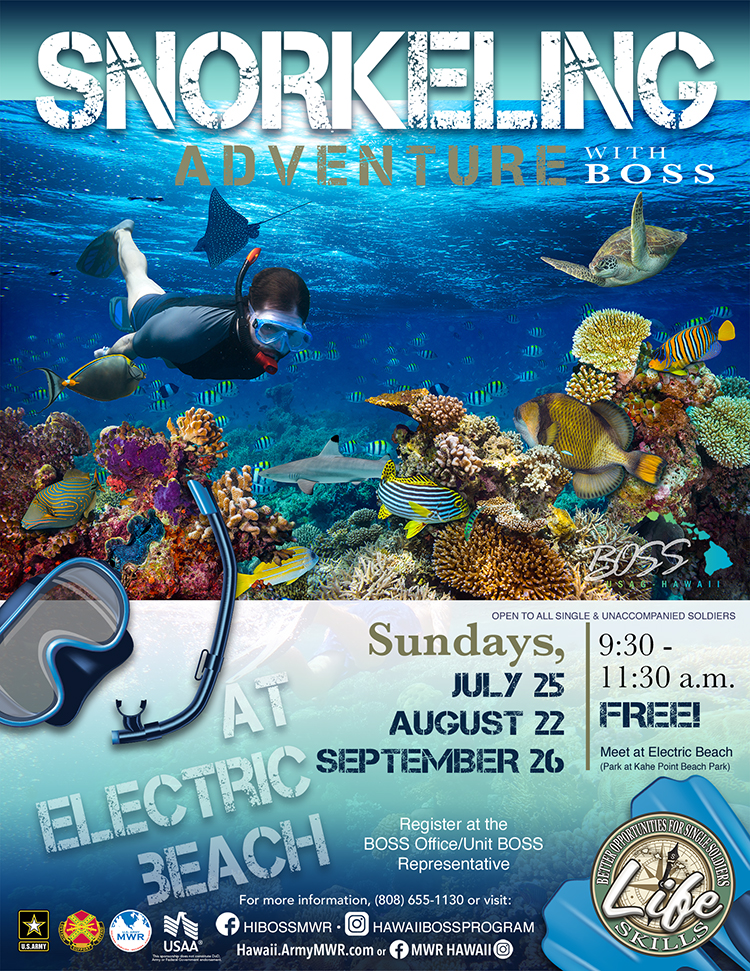 Learn to Deep Sea Fish with BOSS
Attention single and unaccompanied soldiers! Tell your company that you're going fishing with BOSS! Check out their fishing trip schedule and save the date!
Sep 28 6 am - 11 am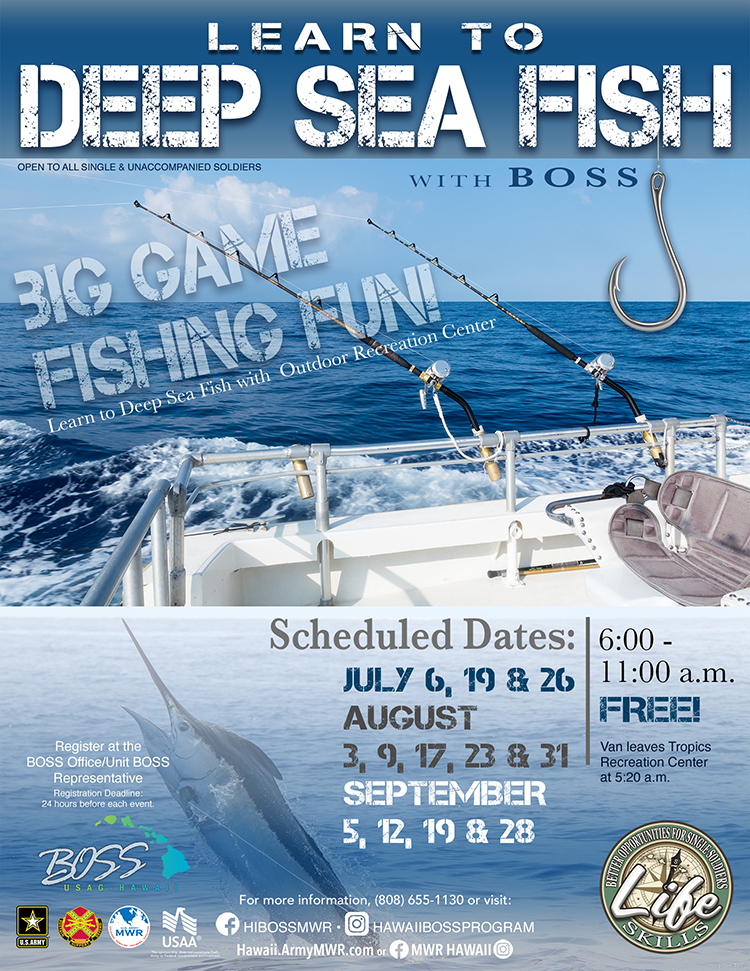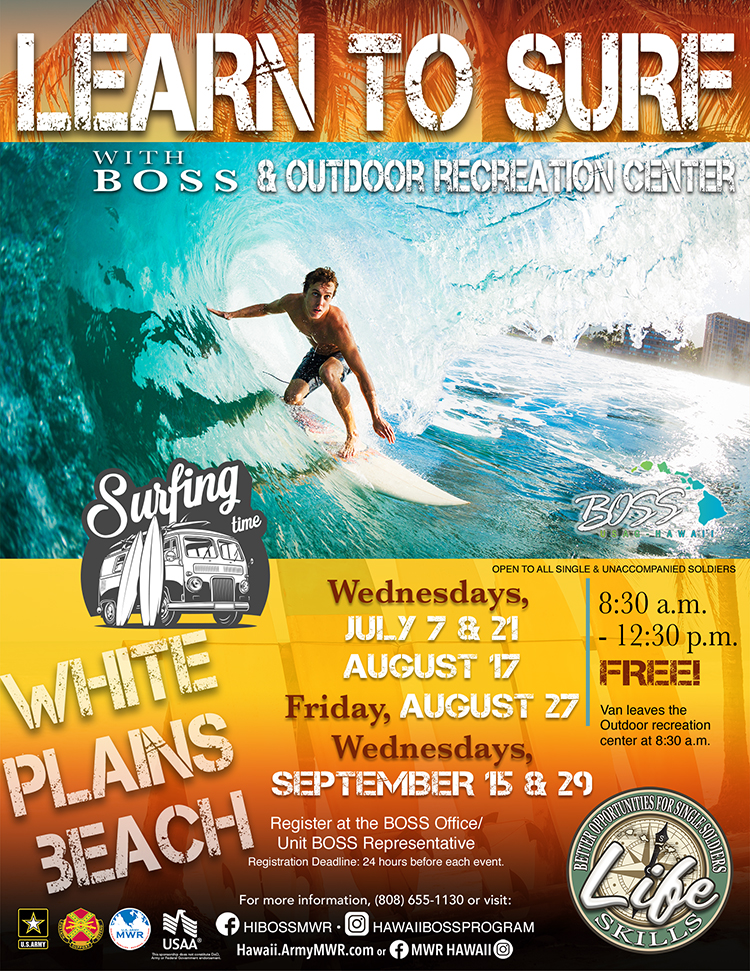 Learn to Surf with BOSS & ODR
Surfs up! What better way to experience Hawaii than learning to surf with BOSS!? Check out their surfing lesson schedule!
Sep 29 8:30 am - 12:30 pm