CALENDAR
April 30th
May 1st
Schofield Barracks Arts & Crafts: Do-It-Yourself Framing
Schofield Barracks Arts & Crafts Center is offering Do-It-Yourself Framing Services from Wednesday to Saturday. Create your own frame while saving on service/labor costs. Reservation is required.
Contact us at (808) 655-4202 for complete details or to make reservations.
May 2nd
Cosmic Bowling at Schofield Bowling Center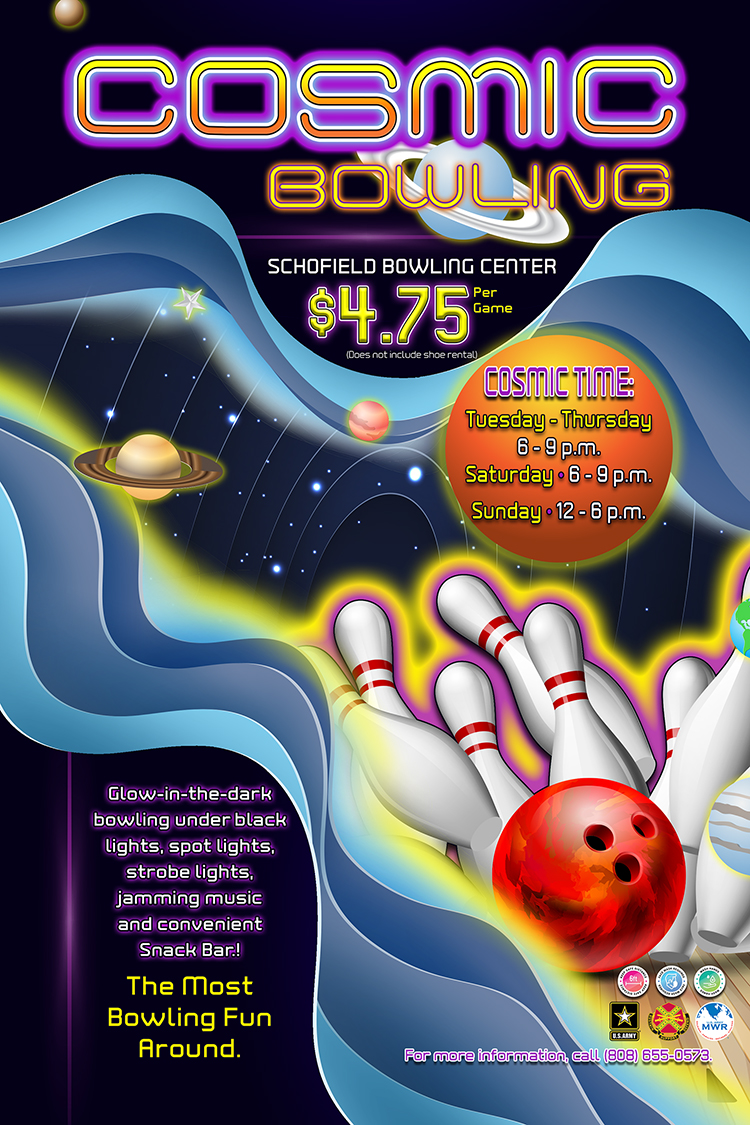 Super Sundays at Schofield Bowling Center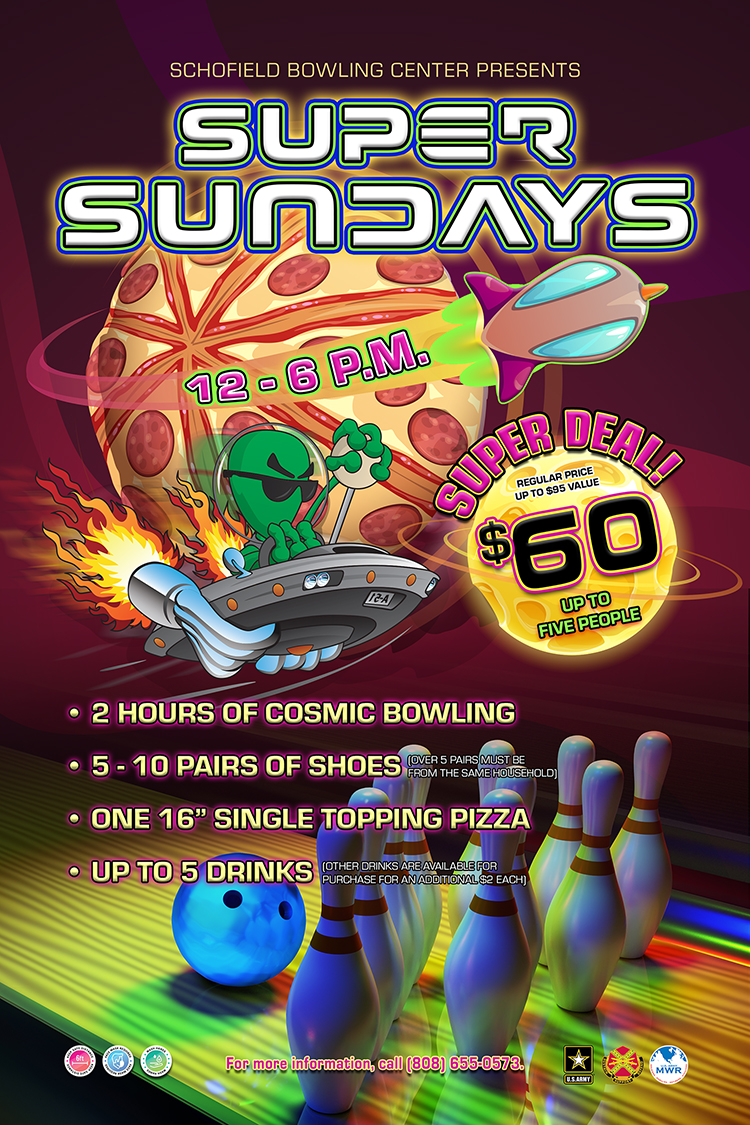 May 3rd
There are no events scheduled on May 3rd.
May 4th