Virtual Story Time Program
Virtual Story Time (ages 0-3)
Note: This event has already passed.
Nov 2 2021, 11 am - 12 pm
Nov 2 2021, 11 am - 12 pm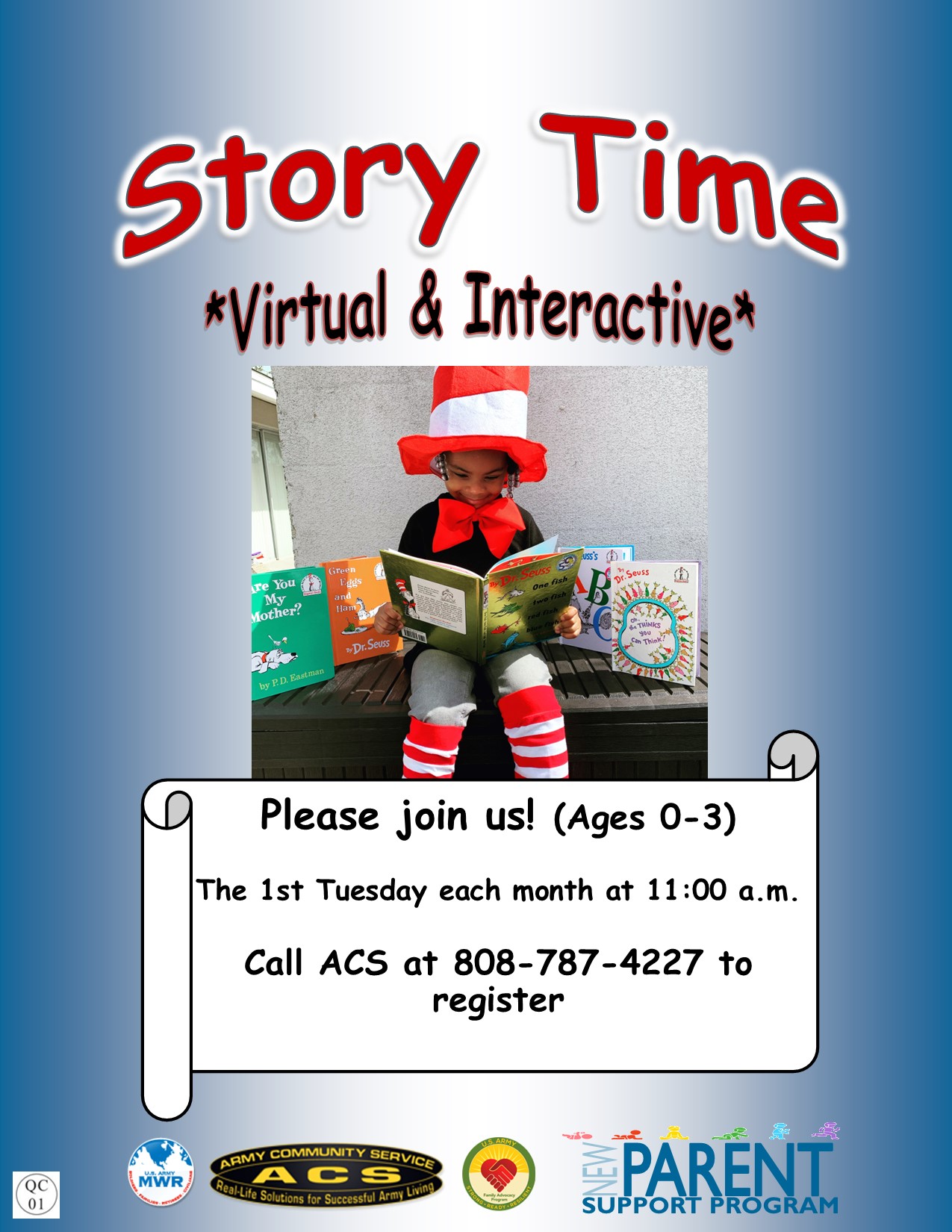 New Parent Support Program is offering a virtual and interactive story time geared towards children ages 0-3 years old. Older siblings are always welcome to join in.
Registration Information
Call ACS at 808-787-4227
New Parent Support

These HPCON measures are enforced for your safety: Limited Class Sizes • Face to Face by Appointment Only • Social Distancing • Virtual • DoD requires masks to be worn while indoors at this facility, regardless of vaccination status. Additional mitigations may apply.
Army Community Service

These HPCON measures are enforced at Army Community Service (ACS) for your safety: Limited Class Sizes • Face to Face by Appointment Only • Social Distancing • Virtual Programs/Activities Available • DoD requires masks to be worn while indoors at this facility, regardless of vaccination status. Additional mitigations may apply