Spouse to Spouse Sponsor Training
Support spouses through the PCS process
Note: This event has already passed.
Jan 18 2023, 3 pm - 4 pm
Jan 18 2023, 3 pm - 4 pm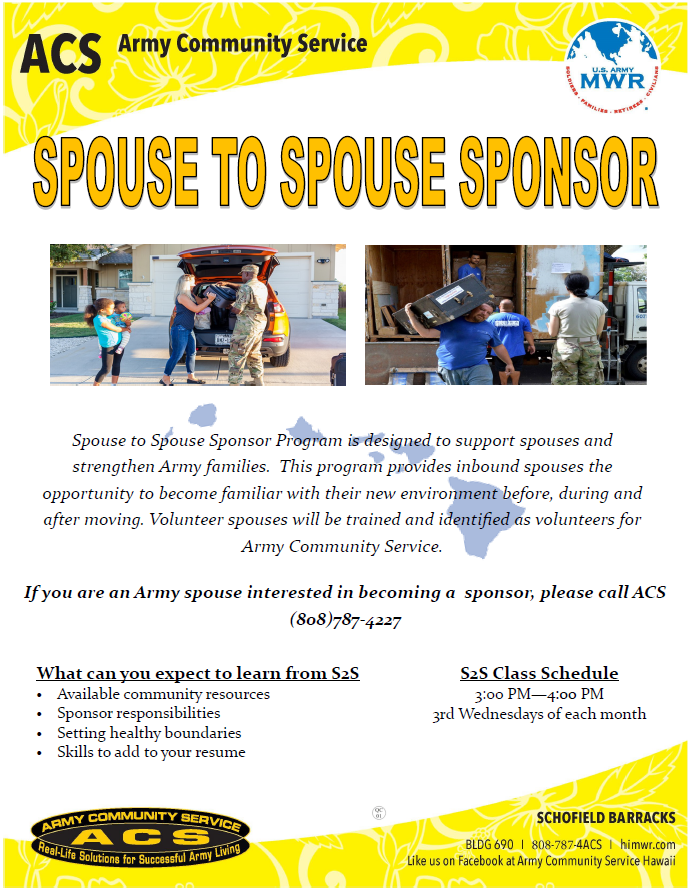 Spouse to Spouse Sponsor Program is designed to support spouses and strengthen Army families. This program provides inbound spouses the opportunity to become familiar with their new environment before, during and after moving. Volunteer spouses will be trained and identified as volunteers for Army Community Service.
Registration Information
Email usarmy.schofield.id-pacific.mbx.acs-class-registration@mail.mil or call ACS at (808)787-4227