AMR Youth Center Open House: Chinese Lunar New Year Celebration
Celebrate the Chinese Lunar New Year with AMR Youth Center!
Note: This event has already passed.
Jan 20 2023, 5 pm - 7 pm
Jan 20 2023, 5 pm - 7 pm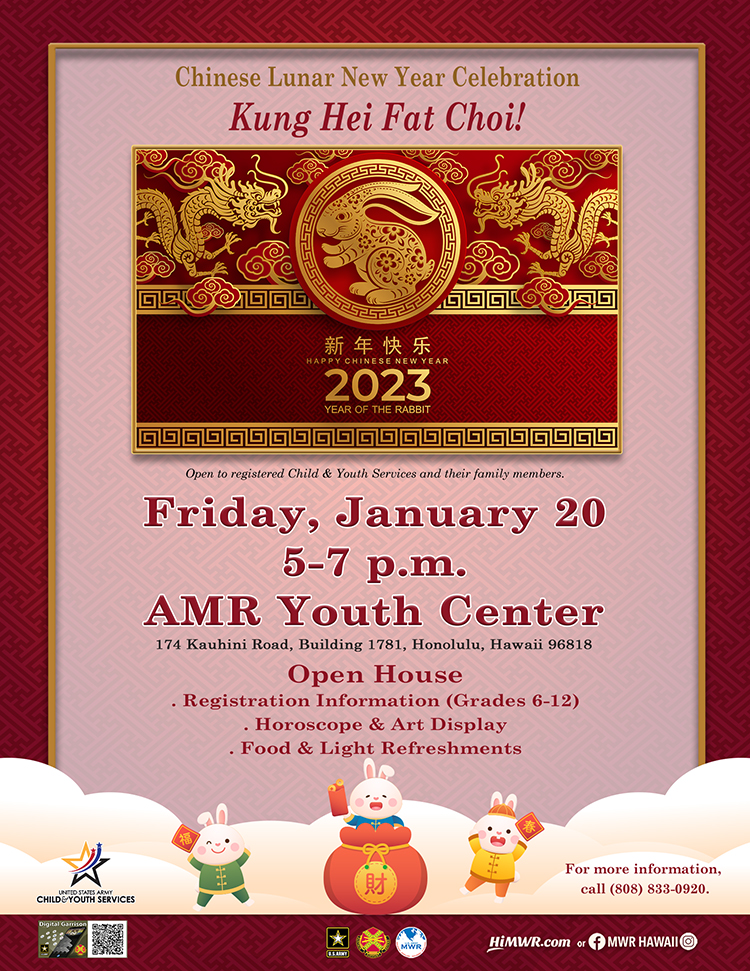 Enjoy the Horoscope and Art Display while having some food and light refreshments. Registration for 6-12 graders will be also available.
For more information, call (808) 833-0920.
Aliamanu Military Reservation (AMR) Youth Center