AFE: 2023 Pro Blitz Youth Football & Cheerleading Clinic
Train and cheer with the pros!
Note: This event has already passed.
Jan 20 2023, 1 pm - Feb 3 2023, 4 pm
Jan 20 2023, 1 pm - Feb 3 2023, 4 pm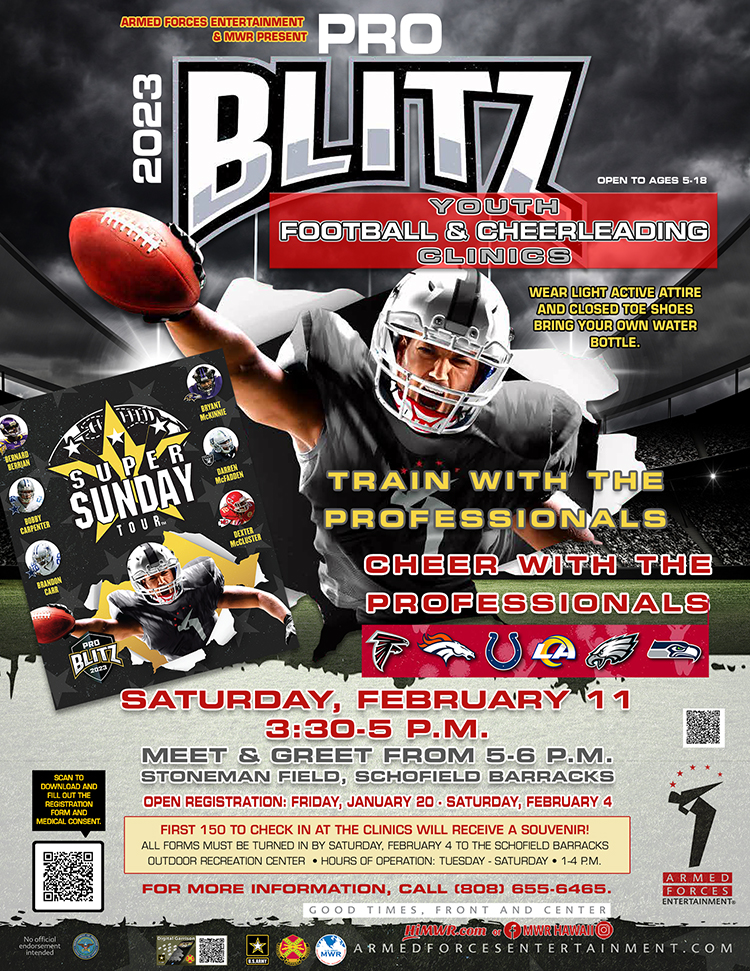 Spend the day training with the National Football League players and cheerleaders at the Stoneman Field. Learn how to be the best while having fun! First 150 to check in will receive a souvenir!

Clinic begins at 3:30 p.m.
Meet & Greet from 5 -6 p.m.

Wear light active attire and closed toe shoes
bring your own water bottle

For more information, call CYS Youth Sports & Fitness (808) 655-6465 or ODR (808) 655- 0143
Registration Information
Open Registration: January 20- February 4
Click here to download and fill out the registration and medical consent form.
All forms must be turned in to Schofield Barracks Outdoor Recreation Center
Tuesday- Saturday; 1-4 p.m.